What is door to door shipping? Why it is the optimal solution to help you avoid unnecessary risks in the process of sending, transporting and receiving goods. Let's find out that information with Peace Logistics through the article below.
1. What is door to door shipping?
Door to door means the standard Vietnamese word is door to door, so door to door service literally and simply means a door-to-door service. Another word that is more commonly used in Vietnam about door to door is door to door delivery.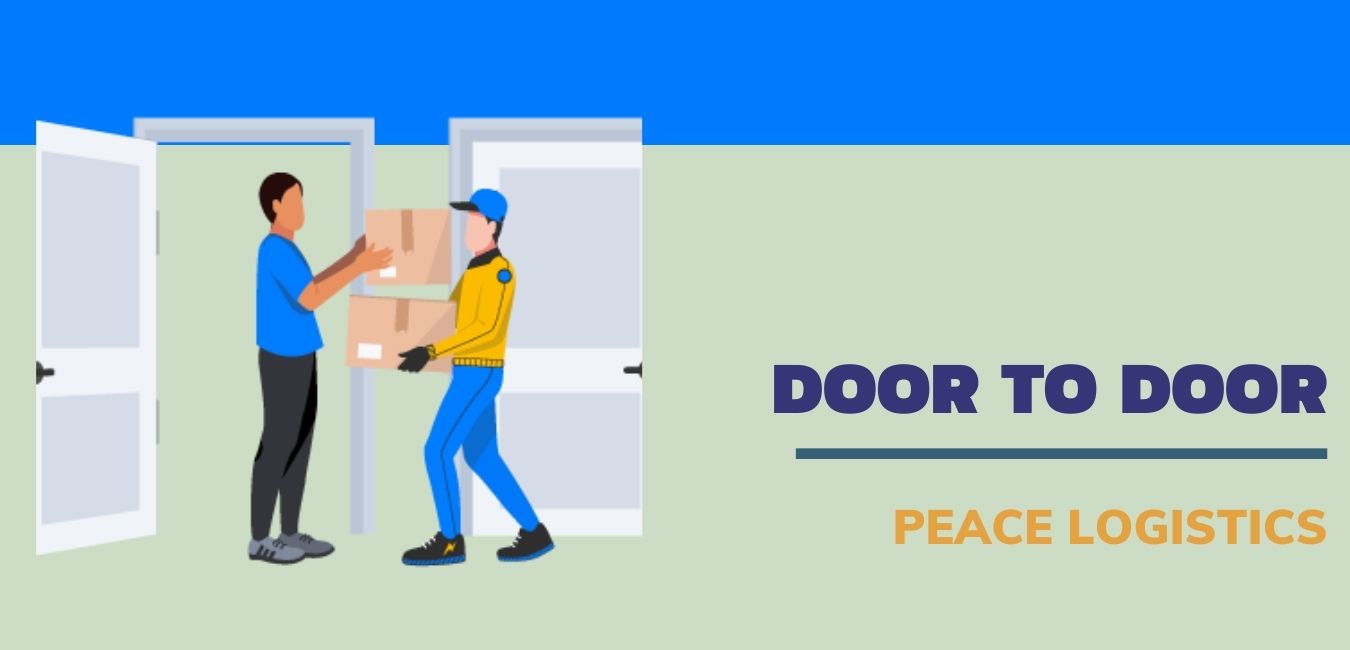 Door to door transportation is divided into two specific types such as:
Domestic door to door transportation service is a service of transporting goods from the hand of the deliverer to the hand of the recipient.

International door-to-door transportation service is a service of transporting goods from the hand of the shipper, to the recipient and a full package of customs procedures.
2. Benefits of transporting goods door to door.
Pick up goods to the place of delivery, do not have to do anything extra;

There is no limit on how many days the goods will arrive or where the delivery is located, all issues are due to the agreement between you and the company;

Goods are absolutely safe compared to today's cheap shipping services;

The lead time can be extremely short depending on the customer's request;

There is a full return policy in place when the receiving side is a virtual address or has a problem. Save customers time and energy a lot. The cost will certainly be much more economical.
3. Shipping Process
The shipping process is extremely simple and easy to follow. You just need to follow these steps:
Contact the desired shipping company for advice on the order;

The two parties agree to choose the transportation plan, location, time and cost;

Confirm the cooperation agreement by contract; The shipping unit receives the goods;

Commercial packaging;

Transportation and storage Carrying out customs procedures (international door to door service); U

nloading, transporting goods;

Import warehouse; Deliver the goods to the recipient.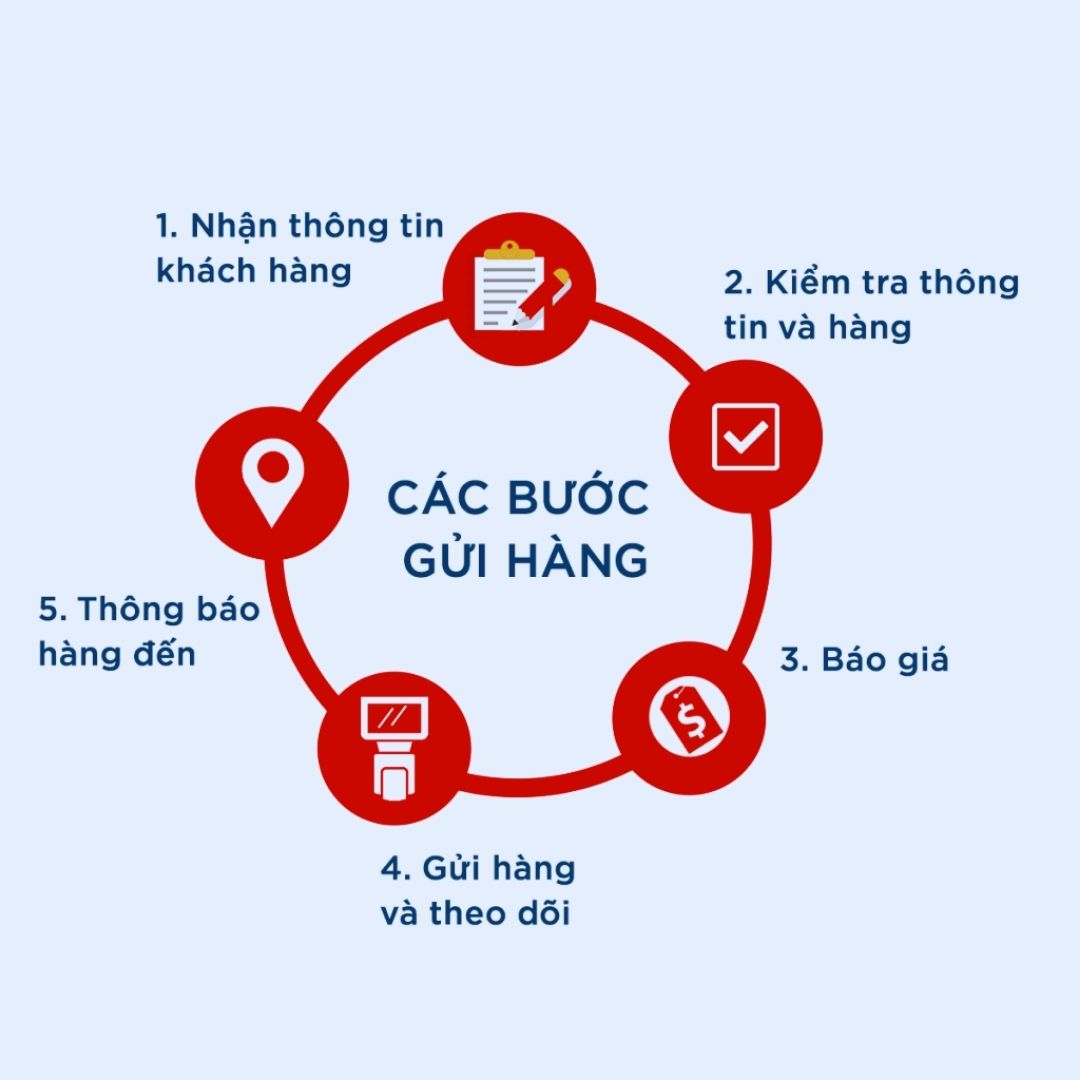 Shipping steps
4. Door-to-door freight service of Peace Logistics
As a pioneer in the field of transportation, we provide door to door freight services with many outstanding advantages:
Transport partners with a variety of different trucks to meet all the needs of customers in the fields of transportation, especially door to door transportation.

The staff is experienced, and highly specialized, hard-working and always dedicated to the job.

The most economical shipping rates in the market.
If you still have any questions regarding door to door freight, please contact lòng Peace or phone: 0911.529.168 (Ms.Lisa)
Or visit the website to update more information: https://dichvulogistics.com.vn/