There are many types of imported sanitary ware with materials to suit the needs of users. The society is developing strongly, the consumption demand of consumers is higher, so more and more products are imported. Here, Peace Logistics will provide regulations on import procedures for sanitary ware for customers' reference.
Peace Logistics is a company specializing in providing full sanitary equipment import service according to regulations. With more than 10 years of experience, we hope you will be satisfied with the service we provide.
1. Importing sanitary equipment includes what?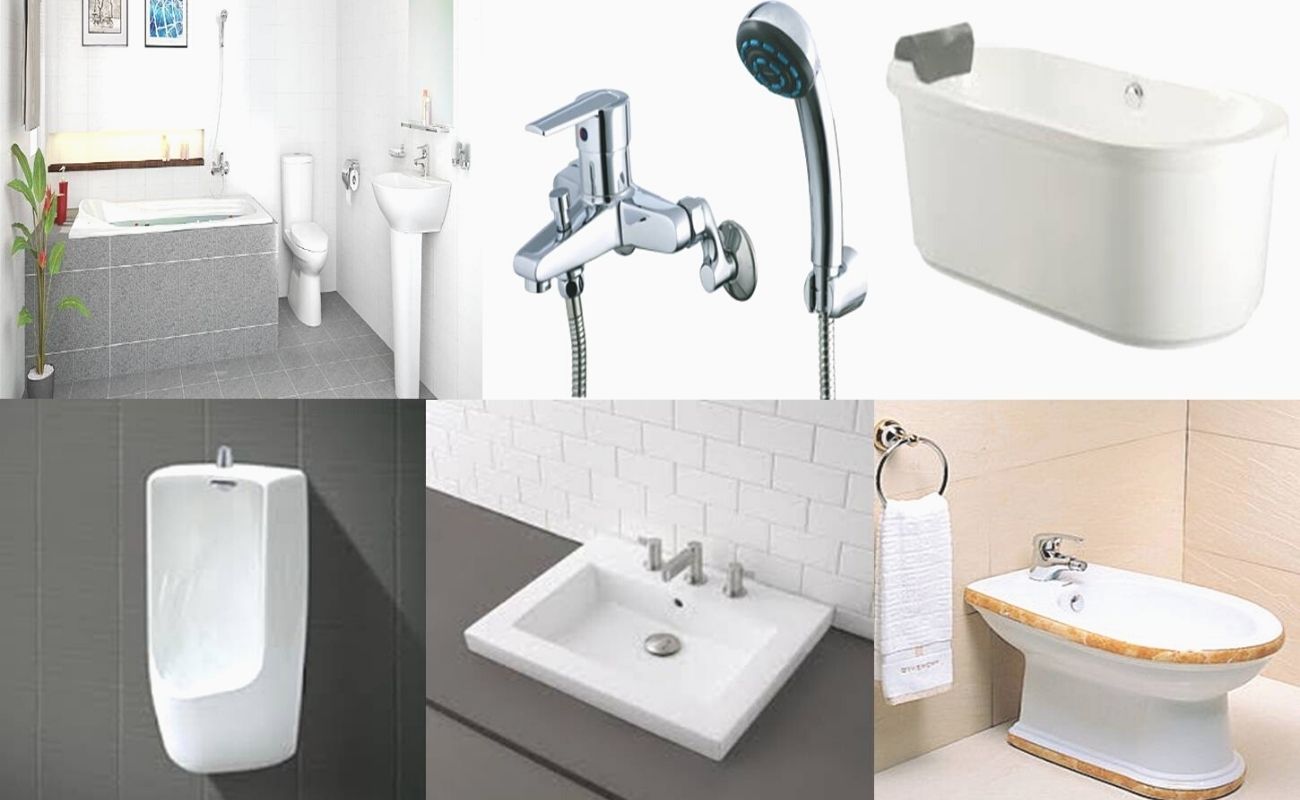 Sanitary equipment
Sanitary equipment is the equipment and items arranged in the bathroom - toilet to serve the basic needs of people. Sanitary equipment includes products such as: bathtub, shower, toilet, wash basin, towel bar, mirror, spray nozzle, etc.
2. Legal regulations on import of sanitary equipment.
According to Circular 10/2017/TT-BXD dated September 29, 2017 of the Ministry of Construction, officially effective from January 1, 2018, amending and supplementing Circular 15/2014/TT-BXD Imported sanitary ware products are no longer on the list of building materials that must be certified and announced in conformity with regulations. Therefore, these items such as: faucets, showers, lavabo (sink), bathtub, toilet bowl imported to Vietnam can carry out import procedures as a normal shipment.
3. HS code and import tax on sanitary ware from China:
Determining the HS code is very important because with the HS code you will know the import tax of each item.
For the group of sanitary ware, you can refer to the following HS codes:
• With sanitary ware items are faucets, showers.
• Subheading 7324: If sanitary ware and parts thereof are made (manufactured) of iron or steel.
• Subheading 8481: If faucets, valves and similar sanitary ware for pipes, boiler bodies, tanks or the like, including pressure relief valves and thermostatic valves are made (manufactured). ) with other materials such as chrome, plastic, etc.
• With sanitary ware items are lavabo (sink), bathtub, toilet.
• Subheading 3922: If lavabo (sink), bath, shower, bidets, toilet seat and cover, flushing cistern and similar sanitary ware are made (manufactured). ) in plastic.
• Subheading 6910: If lavabo (sink), bath, washbasin, bidets, latrine, flush, urinal and other similar sanitary articles are made (manufactured). made) of ceramic, porcelain fixed.
Since you import sanitary ware from China, Peace Logistics recommends that you ask your Chinese supplier to make C/O form E to enjoy preferential import tax.
- HS code 8481 import tax with C/O form E is 0%.
- HS code 3922 import tax with C/O form E is 20%.
- HS code 6910 import tax with C/O form E is 15%.
4. Customs documents and procedures for importing sanitary equipment.
Products of bathroom sanitary ware (porcelain) are not on the list of required declaration of conformity according to Circular 10/2017/TT-BXD. This item is also not a commodity that is professionally managed or licensed, so the enterprise carries out normal import procedures.
Enterprises pay attention to the issue of declaring the correct customs value of imported goods.
The customs dossier for importing sanitary ware will be according to Clause 5, Article 1 of Circular 39/2018/TT-BTC (amendment to Article 16 of Circular 38/2015/TT-BTC).
The basic set of documents includes:
- Import customs declaration
- Commercial Invoice (commercial invoice)
- Bill of Lading
- C/O if any
- Other documents (if any)
Number of records: 01 set.
Deadline for settlement:
• Time limit for receiving, registering and checking customs dossiers: right after the customs declarant submits and presents the customs dossiers in accordance with the provisions of law (Clause 1, Article 23 of the Law on Customs).
• Time limit for completing inspection of documents and physical inspection of goods and means of transport:
• Complete the inspection of the dossier within 02 working hours from the time the customs office receives the complete customs dossier;
• Complete the physical inspection of goods within 08 working hours from the time the customs declarant presents all goods to the customs authority;
How to do it: Electronic
Objects of administrative procedures: Individuals, organizations
Agencies carrying out administrative procedures:
• Decision-making authority: Customs Sub-Department
• The agency directly implementing administrative procedures:
Customs Sub-Department
Fees and charges: 20,000 VND.
Result of administrative procedures: Customs clearance decision.
If businesses have problems when carrying out procedures to import bathroom sanitary ware and other items, please contact us as soon as possible for advice.
Hope to cooperate with you.
If you have export needs, please contact PEACE or contact phone number: 0911.529.168 (Ms.Lisa) Or visit the website to update more information: dichvulogistics.com.vn