China now has about 34 large seaports and about 2000 small ports. Let's take a look at some of China's largest seaports.
1. PORT OF DALIAN
Dalian Port is the largest multi-purpose seaport in the North East of China and the second largest transit port of Mainland China. The port is geographically located near other countries in East Asia and North Asia such as Korea, Japan.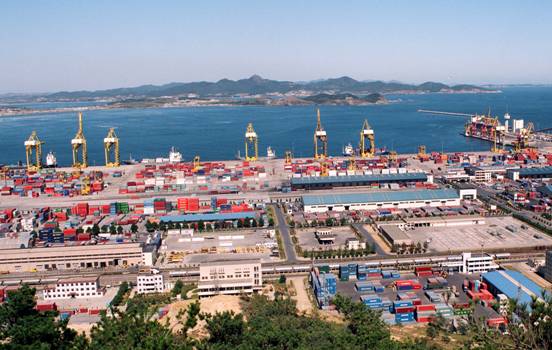 2. TIANJIN/XINGANG PORT
As the main maritime gateway for the capital Beijing, Tianjin/Xingang Port is the largest port in Northern China, and it is also one of the world's major seaports. Located on the west bank of Bo Hai Bay, in the Hai Ha estuary area, the port receives and handles most types of cargo from liquids, bulk cargo, oversized cargo, container cargo, groceries, transport vehicles, and more. transfer, passenger.
3. PORT OF QINGDAO
The container cargo area in Qingdao Port is equipped with 22 berths, allowing the world's largest cargo ships with a tonnage of 21,000 TEUs to dock. The port is also a place to transship cargo containers inland or through neighboring countries such as Japan, Korea, and Vietnam.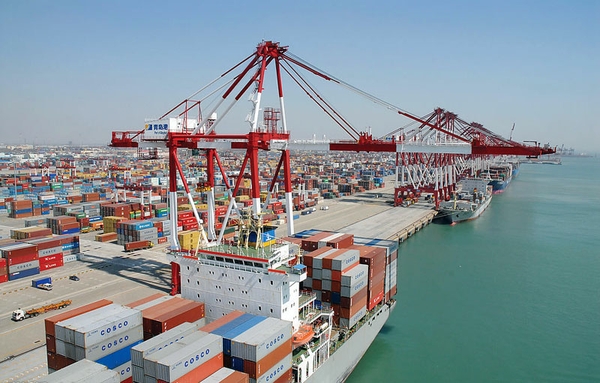 4. SHANGHAI PORT
The Port of Shanghai is now located outside the Chinese city of Shanghai.
5. NINGBO PORT
Located to the south of Shanghai port, Ningbo port is also considered one of the busiest seaports of the world maritime industry in terms of cargo tonnage.
6. XIAMEN PORT
The port has the honor of being the 8th largest container port in China and ranked 17th in the world. Xiamen Port, located on Xiamen Island, is the first mainland seaport to have a direct cargo ship to Kaohsiung Port, Taiwan. In the Xiamen island area, the government also built an international airport, Gaoqi Xiamen.
7. SHENZHEN PORT
Shenzhen Port is the common name of a system of ports in an area of ​​260 km along the coast of Shenzhen city, Guangdong province, southern China, including Yantian, Chiwan, Shekou, Da Chan Bay, Mawan ports. The port is 37 km south of Hong Kong and 111 km north of Guangdong, allocating sea and land traffic during peak seasons and providing timely freight services.
8. PORT OF HONGKONG
The Port of Hong Kong is one of the world's busiest cargo ports and a key factor in the economic development of Hong Kong located in the southern sea region of China.
9. HUANGPU PORT
Huangpu port is located in the area of ​​Guangzhou port cluster, serving the economy of the Pearl River Delta region, also considered a megacity of the world in general and Guangzhou province in particular. Moreover, it also supports in charge of transporting goods from neighboring regions, such as Guangxi, Yunnan, Guizhou, Sichuan, Hunan, Hubei and Jiangxi. Along with Ningbo port, this is a seaport with a long history of operation of China, known as the "sea silk road".
If you still have difficulty importing and want to find out more details, please contact Peace or contact phone number: 0911.529.168 (Ms.Lisa)
Or visit the website to update more information: https://dichvulogistics.com.vn/