You hear a lot about the phrase "customs agent"? But do you really understand what it is and what is a customs agent service? Let's learn more about this concept with Peace Logistics.
1. What is a customs agent?
1.1. The concept of a customs agent
Customs agents are companies specializing in customs services under agency contracts. They will then put the agent's name on the customs declaration, sign and stamp their name in the section of the customs declarant (if using ECUS4 software), or use their digital signature to transmit the declaration (if using using ECUS5 – VNACCS).
Agents operate based on an authorized contract with the owner of import and export goods, and must be responsible within the authorized scope.
1.2. The difference between a Customs Agent and a Customs Declarant
Although both are customs clearance service providers, there are basic differences between customs declarants and customs agents:
The customs broker must be on the declaration, acting as an agent. They use their signature and legal seal to make declarations. Meanwhile, the declarant uses the introduction of the goods owner to carry out customs procedures. They do not appear on any documents of the customs declaration. With customs authorities, they are the owner of the goods. For example, my side is providing customs clearance services for hire, I only send staff to bring the customer's introduction paper and customs documents to go through the procedures. Customs does not know my company.

In terms of responsibility, agents are at a higher level because they have a stamp on the declaration. These businesses themselves will also be assessed by the customs authority based on the declarations they have completed.

Customs agents must have trained staff (called agents) and be recognized by the General Department of Customs. By the end of 2014, there were over 250 customs brokerage agents across the country.
Meanwhile, the declarant can be anyone, just need to know a bit of professionalism and be hired by the owner to do the service. An example that seems a bit extreme: yesterday, I drove a motorbike taxi, today I took the file to declare customs.
2. Benefits of hiring an agent for customs clearance.
You don't have to use your digital signature to approve signatures or send fake messages. Agents can use their electronic signature to declare and transmit declarations.

Customs clearance agents usually have higher capacity than normal customs clearance services, avoiding the risks of wasting money and time of businesses.

The General Department of Vietnam Customs is constantly researching to come up with new contents and regulations to contribute to increasing the efficiency of customs. Customs agents as well as improve professional quality and continuously update changes in regulations, policies and related procedures. Therefore, the capacity and understanding of the Customs Agent is undisputed.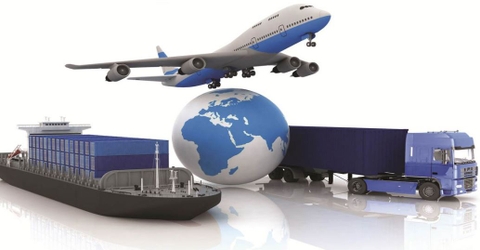 3. What does the customs agent service include?
Our services include:
• Make a declaration and complete customs declaration procedures.
• Complete procedures at the port and deliver/receive goods.
• Resolve problems that arise. (If)
• Packing/unloading at the port.
• Delivery of import and export goods from the port or airport to the customer and vice versa.
• Delivery of goods through distribution centers.
4. Why use Peace Logistics' Customs Agent Service.
Proud to be one of the few enterprises certified as a Customs Agent, Peace Logistics provides reliable, efficient and economical customs clearance and customs clearance services. We:
Make the most of external resources as part of the company's strengths. No worries about human resource management, no headache in recruiting and managing more departments, cutting maintenance costs.

Cost reduction: is a measure of the efficiency of the business. Time saving: Time is not only gold and silver, but also prestige and brand with partners.

High security: a potential risk to your business if there is one more person or internal department that holds all the information about your costs, suppliers and customers. Come to our company, you will be assured of this issue.

Store full records: our staff will advise accurately on the nature of the goods, ensure the correct tax rate, complete records will help your business feel secure, no longer worry about the post-inspection. or tax-related matters.

A team of professional import-export specialists helps you choose the most optimal product package to save time as well as cost, increase efficiency for import and export batches.
If you still have difficulties in exporting/importing and want to find out more details, please contact Peace or contact phone number: 0911.529.168 (Ms.Lisa)