You want to import goods but still have a lot of surprises and want to find a reputable customs service provider? So first of all, you need to understand and correct the nature of this job to make the best choice. So let's find out more about this topic with Peace Logistics.
1. What is customs service?
Customs services include all the work that a service company does to clear the import and export shipments of customers according to prior requirements. Otherwise, the customer will have to pay the service company a fee as agreed.
2. What does the package customs service include?
Many people misunderstand that "All-inclusive service" means that all related operations and costs are included. At that time, the goods owner only needs to provide documents, sign and seal and then receive the goods without having to do anything or pay any other fees. However, in reality, each different item will have different procedures. Depending on the difficulty of the shipment, it will take more or less time as well as cost. Basically, a package customs service for a normal shipment will include the following basic operations:
Make the customs declaration according to the documents sent by the goods owner.

Prepare a set of customs documents.

Submit documents, pay taxes and clear customs procedures for shipments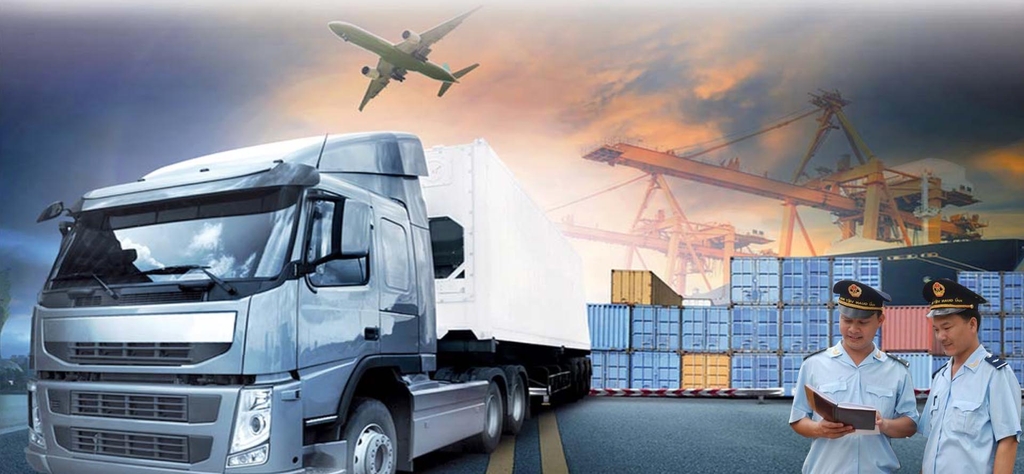 In addition to the above basic operations, with many other complex items, you may have to go through the following procedures:
Apply for an export and import license: this is an extremely important job because if you do not have a license, you will be subject to a very heavy fine. Therefore, it is advisable to separate the license application service to ensure that all procedures are smooth.

Specialized inspection (including jobs such as quarantine, fumigation, registration, quality control, chemical declaration...) These operations should also be reported separately, of course, can be included in the quotation. if the shipper requires a package customs service.

Goods inspection: is the actual inspection of goods by customs officers, either by scanning machine, or by manual inspection. Surely in these cases there will be other costs such as lifting and lowering containers, cutting lead, fostering forklifts, workers... So it will have to be included in the package quote, if the goods have to be checked.

Price consultation, post-clearance inspection: In this case, the service unit will incur costs, and the package customs service quote should also take into account this fee.

Refund of import tax and VAT for imported goods: this operation rarely happens, but it will also take a long time, so it is usually not included in the customs clearance service. What happens after the goods have been cleared, should be calculated separately for clarity, to avoid misunderstandings.
3. Why use a reputable customs service?
There are countless reasons why package customs services are increasingly popular. But here are the most basic reasons that Peace Logistics often encounters:
The owner is inexperienced, does not know the specific business to clear a shipment, so he wants to hire a service from start to finish. At that time, the owner only needs to provide and sign the documents, and then pay according to the quoted price."

Shippers want to tax 1 service. Do it all, instead of having to hire several service parties, each party does a few new stages. For example, with imported cosmetics, the owner wants to hire a company. to both make cosmetic announcements and clear customs procedures for imported goods, instead of taxing 2 companies to do 2 stages.

Shippers want to reduce the risk of incurring unexpected costs. Usually new companies do import and export. Or are afraid to incur costs because they do not understand what the business can arise, what more costs.
4. Why should you use the customs service of Peace Logistics?
Realizing that import and export businesses are at very high risk, Peace Logistics wishes to assist businesses in reducing risks and avoiding unnecessary costs. We provide customs services with the following outstanding advantages:
A team of experts with 5 years of experience, handling all situations. for nearly 3000 customers importing and exporting goods to many countries around the world.

Regularly monitor and grasp the innovations in customs regulations, ensuring the safe and legal implementation process.

Simplify all procedures to save you absolutely time.
At this point, you must have understood more about customs services. Contact Peace Logistics today to get a quote for a full package of customs services.
If you still have any questions regarding door to door freight, please contact PEACE or phone: 0911.529.168 (Ms.Lisa)
Or visit the website to update more information: https://dichvulogistics.com.vn/