Currently, the demand for importing electric fans from some countries to Vietnam is quite large. Fully understanding the procedures for importing electric fans, taxes when importing electric fans and the notes when importing electric fans will help businesses a lot in accounting for costs and limiting unnecessary risks.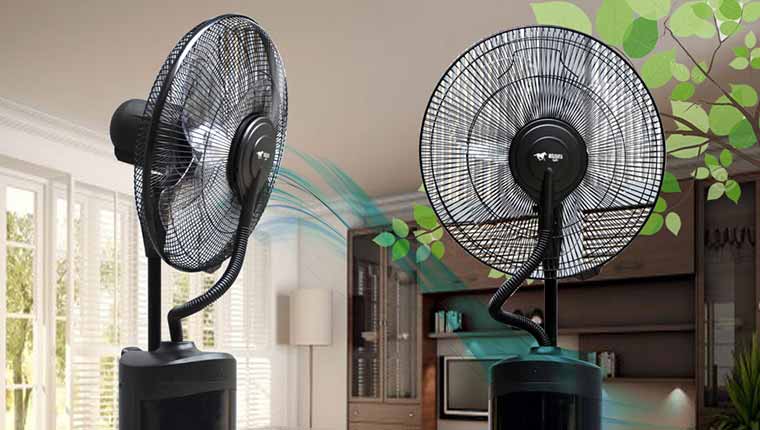 1. Legal bases for importing electric fans.
Decision 3482/QD-KHCN, dated December 8, 2017 of the Ministry of Science and Technology promulgating the list of imported goods subject to quality inspection according to national technical regulations under management responsibility. of the Ministry of Science and Technology.
Circular No. 21/2009/TT-BKHCN dated September 30, 2009 promulgating QCVN 4:2009/BKHCN, effective from June 1, 2010 for electrical equipment with ordinal numbers from 1 to 6 of the Appendix issued together with QCVN 4:2009/BKHCN.
Circular 07/2017/TT-BKHCN dated June 16, 2017 about"Amendment and supplementation of a number of articles of Circular No. 27/2012/TT-BKHCN dated 12/12/2012 of the Minister of Science and Technology regulates the state inspection of the quality of imported goods under the management responsibility of the Ministry of Science and Technology" (The list of imported goods subject to quality inspection is under the management of the Ministry of Science and Technology specified in Decision 1171/2015/QD-BKHCN).
Official Dispatch 2421/TCC-HCHQ on guiding and implementing circular 07-2017-BKHCN dated 16/6/2017.
Decision 04/2017/QD-TTg dated March 9, 2017 stipulating the energy labeling list and implementation roadmap.
2. HS code and import tax on electric fan.
Electric fans include: table fans, standing fans (including misting fans), hanging fans, ventilation fans, electric fans, etc.
Hs code for electric fan: 85145110, normal preferential import tax: 30%, imported from. China has FORM E: 15% import tax, Imported from Korea has.FORM AK: import tax: 30%, Imported from Thailand, Malaysia has FORM D: 5% import tax, value-added tax: 10%.
3. Procedures for importing electric fans.
3.1. Procedures for importing electric fans before customs clearance.
To clear a shipment, businesses only need to have the following 2 documents:
Confirmation of quality inspection registration

Minimum energy efficiency test result sheet or official letter confirming registration of energy efficiency announcement and energy labeling
Step 1:
Importing organizations and individuals register for quality inspection at the Sub-Departments of Standards, Metrology and Quality of the provinces. If the customs declaration is opened at any branch, it shall be registered in that province or city. Prepared documents: Certificate of quality inspection according to the form: 4 originals; contract (sales contract), commercial invoice (commercial invoice), packing list, bill of lading (House bill), Certificate of origin (C/O): snapshot of individual organization import agent.
Step 2:
Open the customs declaration and carry out the procedures to bring the goods to the warehouse for storage. Goods arriving at any port/airport must open a declaration at the customs sub-department managing that port/airport. Prepared documents: 1 original quality inspection registration certificate; Commercial invoice, Packing list: 1 photocopy, Bill of lading (House Bill): Original or photocopy, Certificate of Origin (C/O): Original, Paper introductions, orders, etc.
Step 3:
Bring samples to one of the centers: Center 1 (Quatest 1), Center 3 (Quatest 3), Vietcert, Quacert for testing and certification of conformity, or contact the Testing Center and they will come to the warehouse to take samples. Prepared documents: Test contract made by Quatest: 2 originals; Declaration, Certificate, Technical drawing: 1 copy Number of samples: 1 sample.
Step 4:
Bring samples to Center 1 (Quatest 1) or Center 3 (Quatest 3), or Vinacomin for energy efficiency testing. Note that the energy efficiency test card is valid indefinitely for models of the same type.
3.2 Procedures after customs clearance of the shipment
Step 5:
Return the quality inspection results to the place where the quality inspection is registered.
Step 6:
Confirmation of registered declaration of energy labeling for electric fans.
Enterprises make dossiers and apply for confirmation of declaration of energy labeling of the Department of Energy Saving and Sustainable Development – ​​Ministry of Industry and Trade.. This document is used to prove that the enterprise has announced energy labels for the enterprises relevant agencies when coming to check and use to replace the energy efficiency test result sheet during the clearance of the next shipment.
Above is the most accurate and fastest process and procedure for importing electric fans. If you still have any questions, please contact for expert advice.
If you have export needs and find out more details, please contact Peace or contact phone number: 0911.529.168 (Ms.Lisa)
Or visit the website to update more information: https://dichvlogistics.com.vn/